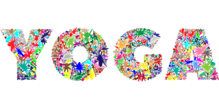 If you are a SBHCA member, age 18 years or older, join our free yoga classes which are held at 7:00 pm (1 hour class) every Tuesday. 
Shelly Smith, a certified yoga instructor and SBHCA board member, will host the classes.
While COVID restrictions are in place the classes will be hosted virtually over Zoom. To participate you will need to:
Ensure you are a member in good standing with the community association. Memberships are only $25/household/yr.
Complete a waiver before attending your first class; completed waivers are good for one year – Waiver
Register for classes weekly by emailing yoga@springbankhill.org, with subject title: "Sign me up for next week's yoga class". The class Zoom link will be sent to you via email before each class.
If you are wondering what household items can be used as yoga props check out this video: https://youtu.be/T1b4anVSWo4
Questions can be sent to: yoga@springbankhill.org